BJ, Heidi, Lynelle and I (yeah, I was the only guy...) went to Caribou last week to hit some of those dreamy County trails. We got off to a slow start but that's part of the game. One hair dryer, a bottle of dry gas, and a lot of pulling later we were of heading towards Limestone. We ended up on the "Border Trail" which is a section of ITS 81 that runs on the border between Canada and Maine.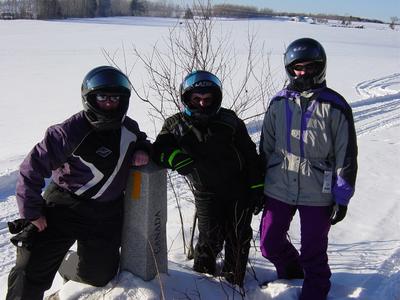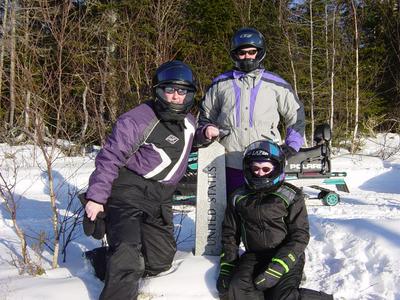 It was the girls first time seeing it, so that was fun. We ended up turning around and heading back to BJ's folks house shortly after since it was getting late in the day. 40 miles in a few hours, not to bad.
The next day we took off in the morning for our "long trip" which brought us through Van Buren, up to Long Lake (St. Agatha) where we ate, then back down through New Sweden and then back to Caribou which ended up being 115 miles.
And just to prove we were there: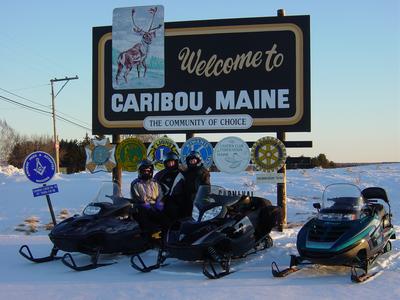 It was a great time. It kind of spoils you, but once or twice a year it's nice to get away.