Things just keep moving along. The siding is almost done, and IMHO looks great: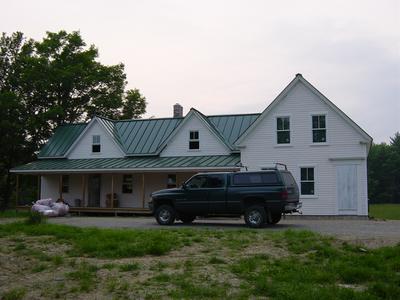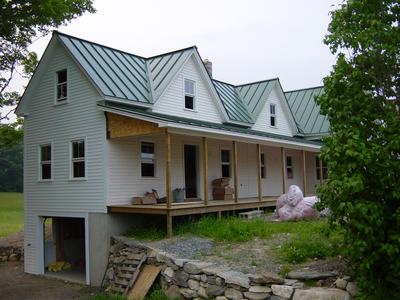 Notice that the left side is already painted (big old slap on the back for Dad), if you look in the next picture you can see the difference between the primer and the paint. It's kind of hard to see, but it's all going to be flat white.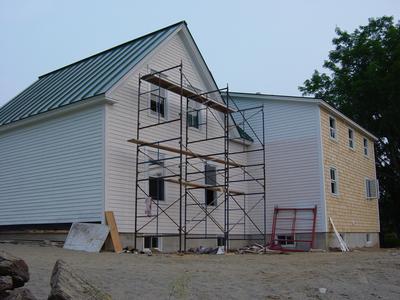 The insulation folks were here today too, so that's all done: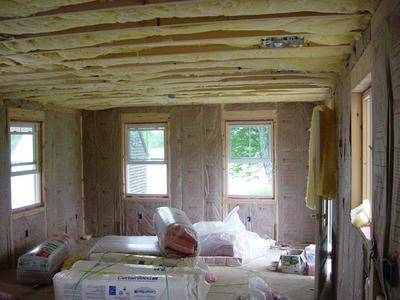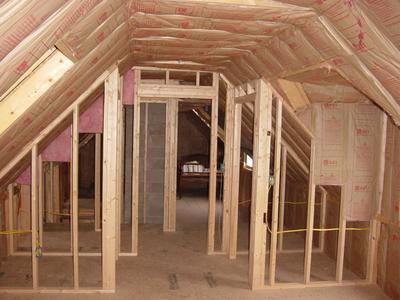 Sorry if your on dialup, lots 'o pictures this time around, but you have to admit things are starting to really move along nicely.