A few more BIG updates rolling down the pike.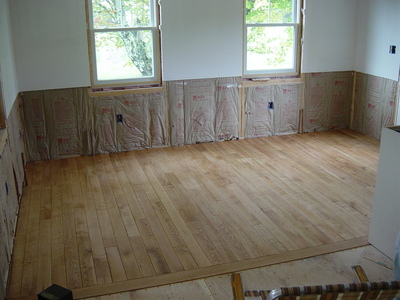 The dining area floor. Red Oak, "Natural" stain and a few coats of varnish things will look real sharp.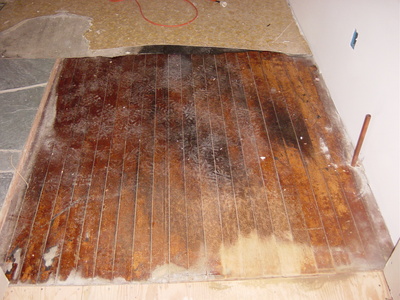 This is the old wood floor in the den. You can see that we hit the edge with a sander and it will clean up nicely. The old finish is thick though, it's going to take some elbow grease to get it off.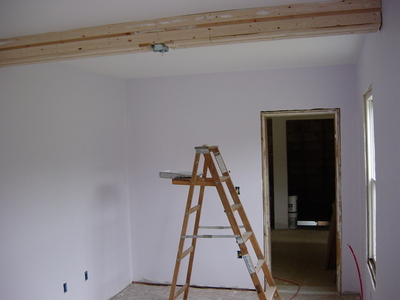 This is guest room. One more coat of paint and then we can pull up that old sheet flooring and refinish the wood floor. Oh and don't worry guys, the paint lady assured me that even though the paint chip says "Graceful" that's just to make the women happy. It's real name is "The Killer Instinct", and even though it's light lavender it's been approved by all branches of the military, all four major sports leagues in the US plus the Pro Bull Riding circuit and NASCAR!